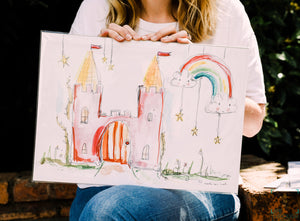 Gorgeous and magical 'pink castle' art print, which is iconic to Made by Leah.
Hand signed, backed and sealed with magic of course!
This gorgeous pink fairy art print is one of the most popular yet! This magical art print is available as A5, A4, A3 or A2 sized and hand signed, great for any space.