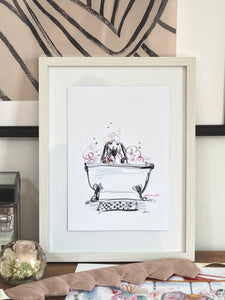 Art print designed by Leah and printed locally in the UK.
With a choice of A5, A4 or A3 size in the drop down menu, these prints are suitable for any space and all fit into standard sized frames.
This art print is originally designed by Leah from Made by Leah and comes as a print of the original with a grey board backing and cellophane wrapper to keep it protected on its way to to you.
Shows the Otto sketch in the bubble bath design