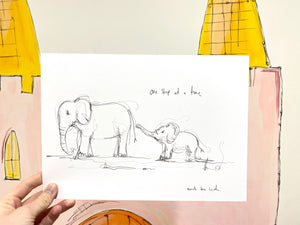 SKETCHES RANGE. This is the new sketches range which I intend on expanding on, purely in pencil and graphite.
This is A5, A4 or A3 in size and an art print and shows 2 elephants with the quote "one step at a time".
Finished with a board back and cellophane sleeve to protect.