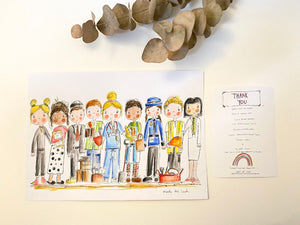 NHS KEY WORKERS PRINT...
This print is to show 2020, a year that will go down in history and the row of 9 figures representing everyone in society at this time that we should be thankful for.
This print will include an print showing key workers or representing groups of key workers, a postcard on the back with a list of thank you's and the groups represented on the piece to show you who is on the front.
A5, A4 or A3 in size and fit into a standard frame.