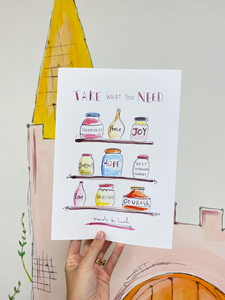 Art print showing there jars of all things positive and the top quote "take what you need".
All hand designed by Leah and illustrated and coloured by hand. This art print brings happiness and hope to all who need it. A pop of colour to the wall too.
Hand signed. A5, A4 or A3 size and all fit into standard frame sizes.
Come board backed and in a cellophane sleeve.