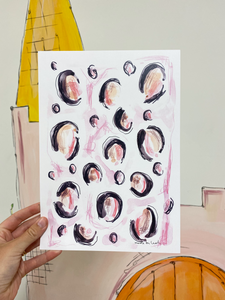 Bold and pink, this lovely made by Leah pattern looks gorgeous in a frame or on a peg board. It's got that hint of made by Leah alongside a simple and gorgeous leopard print pattern.
Hand signed too!
Comes as A5, A4 or A3 option of size and fit into a standard frame.
Comes complete with a board back and a cellophane bag.