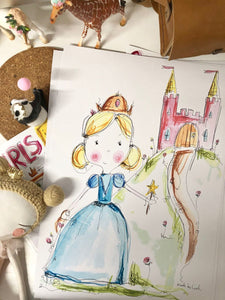 Gorgeous GIRLS range showing my signature "GIRL" with her blonde buns and pink crown.
GIRL is seen in multiple locations doing hobbies and activities which hopefully will inspire GIRLS everywhere!
A5, A4 or A3 size and hand signed, these are sure to make a great addition to any wall!
Fits a standard frame.