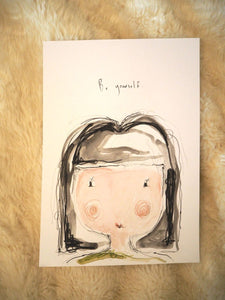 This piece shows one girl with a black bob encouraging you to "be yourself". She belongs to a series of inspirational and adorable art prints to encourage and inspire.
These girls are originally hand illustrated and painted using watercolour and pen and ink. These are prints of the originals, backed and sealed and hand signed to finish.
Fits a standard frame and comes board backed and in a cellophane sleeve.